This is my home page! I am currently the Dean of the ANU College of Law at the Australian National University and this site contains some details of my publications including journal articles, book chapters and books. 
Prior to taking up my position at ANU I worked at Queen's University Belfast, Birkbeck and the University of Leeds. From 2004-2017 I edited the Northern Ireland Legal Quarterly and in 2012 I became a Fellow of the Academy of Social Sciences. In 2013 I was elected to the Royal Irish Academy. 
In the 2017 New Years Honours list, I was awarded an OBE for services to higher education in Northern Ireland.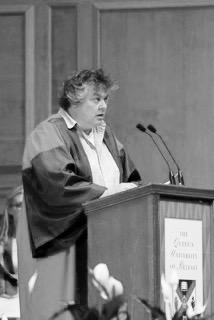 This website provides details of my published academic work and, in some cases, pdfs of journal articles or book chapters. You can also find, and sometimes access, my work on SSRN, academia.edu, google scholar and on my 'Pure' page at Queen's University Belfast. I also have a wikipedia page.